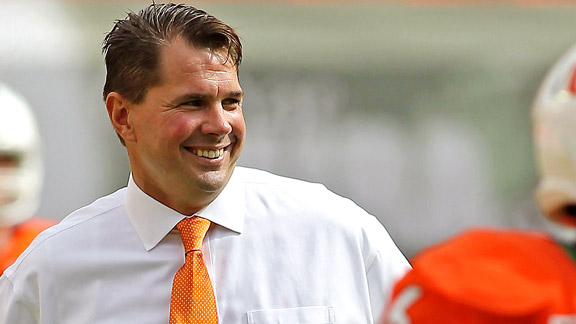 The new football coach at Penn State could be announced soon, Nittany Lions athletic director Dave Joyner said Thursday.
Former Penn State linebacker LaVar Arrington shared his thoughts on who he'd like as the program's next head coach.
"I'm an Al Golden fan. I love Al Golden. I thought he was an awesome guy. I feel like Penn State should be coached by Penn Staters," Arrington said in Orlando earlier this week while serving as an assistant coach at the Under Armour All-America Game. "I think Greg Schiano would be a great fit. I'd just love for it to be a Penn State guy."
Golden coached linebackers at Penn State in 2000 and is currently the head coach at Miami on a contract that runs through 2020. Schiano, who was just fired by the NFL's Tampa Bay Buccaneers and the former coach at Rutgers, coached defensive backs at Penn State from 1990-95.