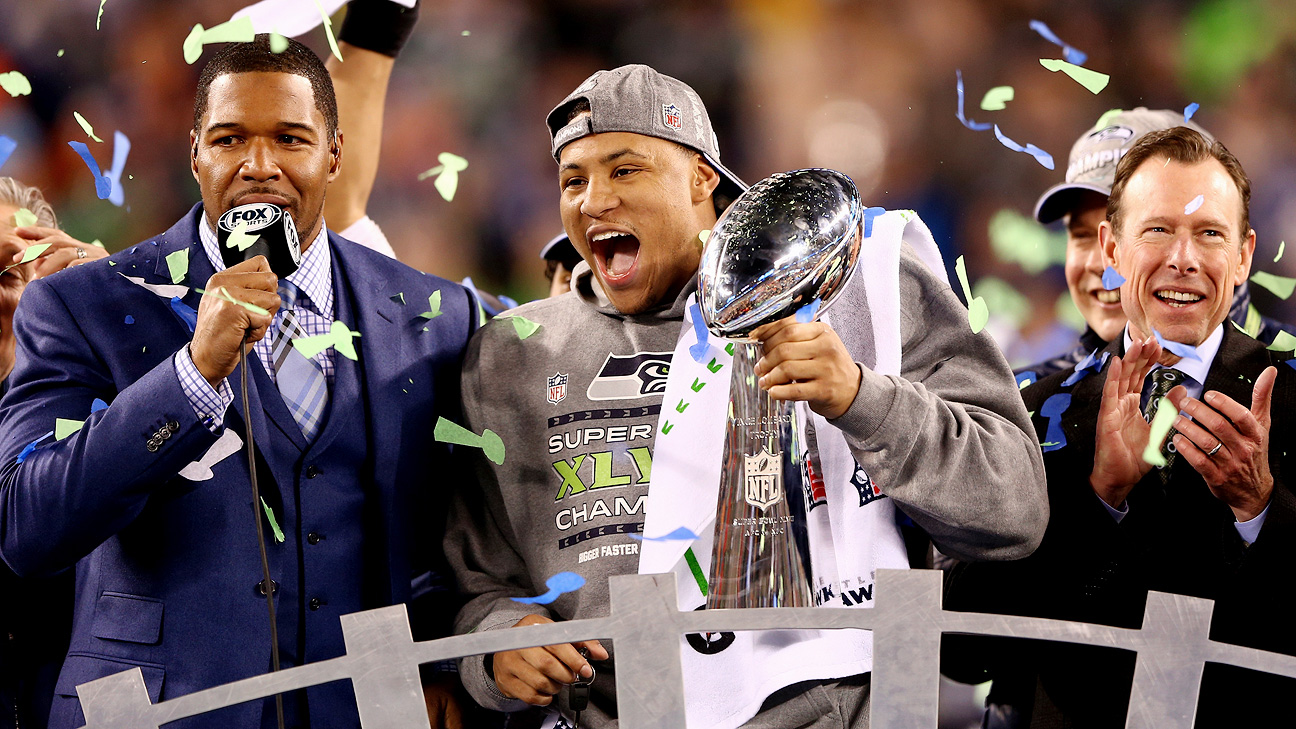 Malcolm Smith always was ready to step in when the Seattle Seahawks needed him.
Now he's only the third linebacker in NFL history to earn Super Bowl MVP honors.
Malcolm Smith of the Seahawks became the third linebacker in history to be named Super Bowl MVP.
Smith returned an interception of regular-season MVP Peyton Manning 69 yards for a touchdown in the first half, recovered a fumble in the second half, and was part of a dominating defensive performance by Seattle during its 43-8 victory over the Denver Broncos on Sunday night.
"I woke up jumping, bouncing," Smith said when presented with a truck amid the confetti-strewn field after the game. "It turned out great for us tonight."