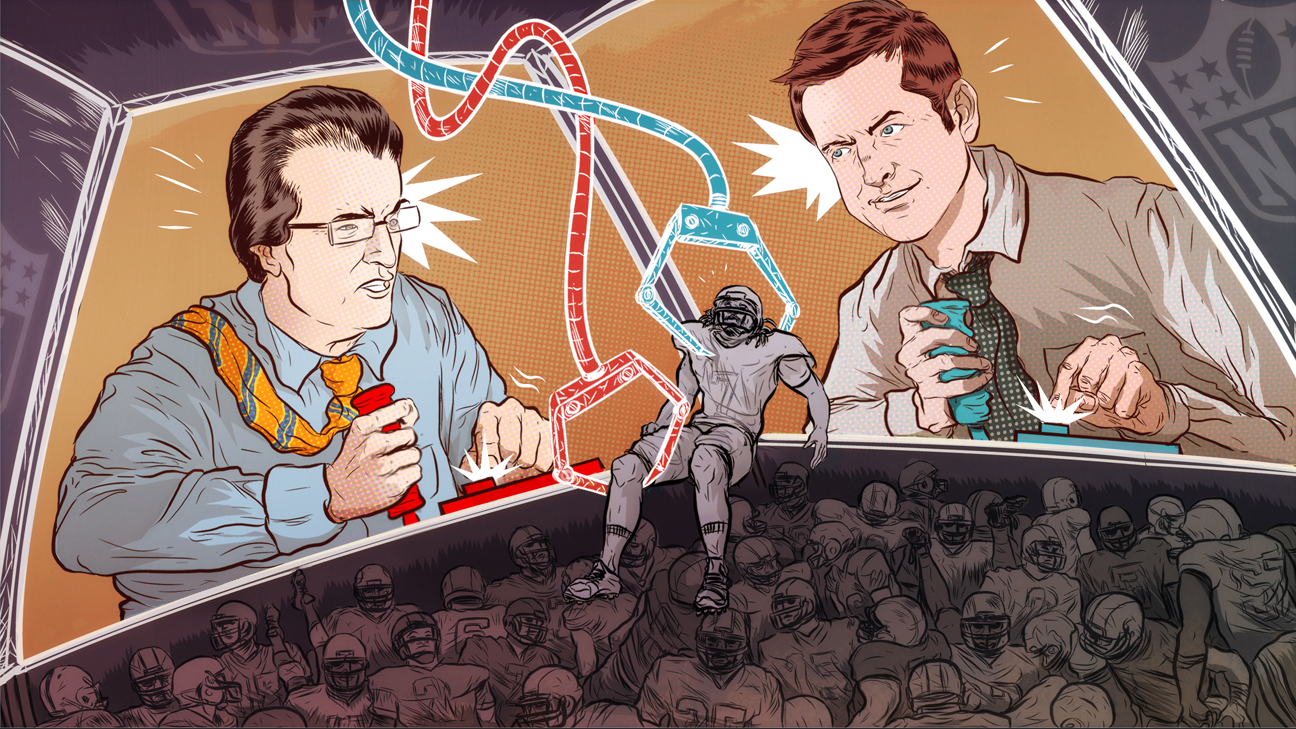 Mel Kiper and Todd McShay play GM for all 32 NFL teams, alternating picks for the first three rounds of the 2014 NFL draft. Here were the Dolphins' picks:
19. Justin Gilbert, CB, Oklahoma State
Analysis: It's hard not to draft an offensive lineman here, but I just can't justify taking any of the O-linemen currently available. Gilbert also fills a need and will bring playmaking ability to the defense, and I have him ranked No. 18 on my board, so he's a solid value.
50. Cyrus Kouandjio, OT, Alabama
Analysis: The value at offensive tackle simply wasn't there in Round 1 at No. 19, but to get Kouandjio this late is hard to pass up, given the need. This is a player we really thought could be a top-10 pick 10 months ago, and he is still only 20. If he's healthy, he's could be a major steal.
81. Allen Robinson, WR, Penn State
Analysis: This makes three receivers in a row for me. Part of this is me just getting them off the board to catch up with Kiper, but this addresses a need position, as well, and Robinson has good size.