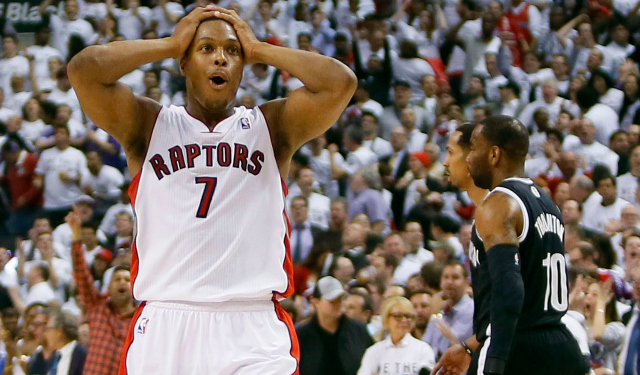 Kyle Lowry is reportedly the Miami Heat's top target in NBA Free Agency (outside of retaining the Big Three), but he might not be available much longer after receiving a four-year, $44 million offer to stay with Toronto. Via CBS Sports:
Meanwhile, Sportsnet.ca reports that the deal is built around an $11 million per year structure, with the debate over a fifth year at the same rate.
According to league sources the Raptors are comfortable going to $11 million for four years. The real decision will be what they want to do with the fifth year – an enticement they are the only team in position to offer as Lowry is a returning free agent.
Undoubtedly Lowry is holding out for a full fifth year, pushing his deal to $55 million.
—
Can Pat Riley pry him away?